IQAX named to China's Top 30 in shipping innovation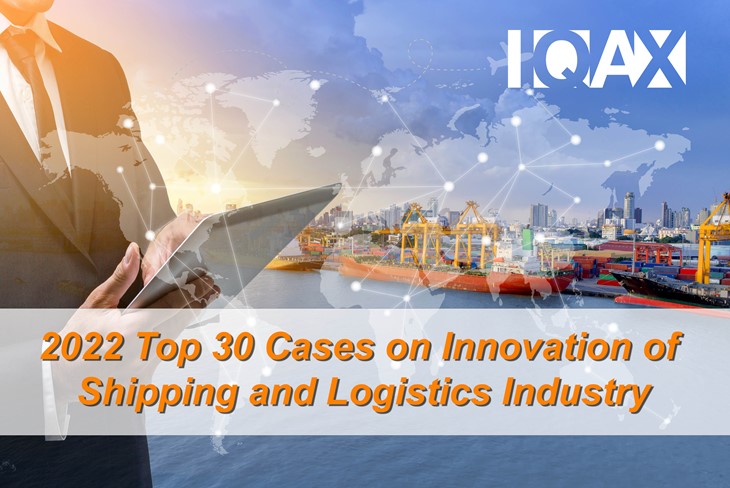 Innovation is an action, not a description.
IQAX actions have paid off time and again with accolades and recognition. The latest such recognition is the recent win to the '2022 Top 30 Cases on Innovation of Shipping and Logistics Industry' award.
The recognition is another validation of the company, its leadership and innovation capabilities and, in particular, the IQAX Focus solution, which helps users monitor the status of cargo being shipped.
The Top 30 awards were established to encourage the industry to actively respond to national requirements. The awards also aim to strengthen industry culture and promote transformation through innovation in the shipping and logistics industry.
Winning the award is a testament to IQAX's contributions to those goals.
The award is organized by the China Shipping Gazette and the China Communications and Transport Association, Shipping & Logistics Committee and was presented on August 10.
IQAX Focus is a cloud-based service that draws from the Internet of Things (IoT), artificial intelligence (AI) and machine learning to provide a cold chain management solution that significantly improves shippers' visibility into their supply chains. The solution provides end-to-end visibility of reefer transport by facilitating the monitoring of cargo condition such as temperature, container location and routing, and more on land, sea, or air. The intelligent alerts enable users to take immediate action if any potential disruption.
The awards are given based on an innovation index. The three key innovation criteria that helped IQAX Focus stand out include its low-carbon and high efficiency, reproducibility and extensibility, and progress of the success case. In short, it is green, adaptable and makes monitoring cargo a breeze with many details essential for cold chain.
This makes it worthy not just of the award but also of shippers, including non-vessel operating common carriers (NVOs), that need an easy, effective solution to keep an eye on their goods.
Contact us to learn more.