Smart Containers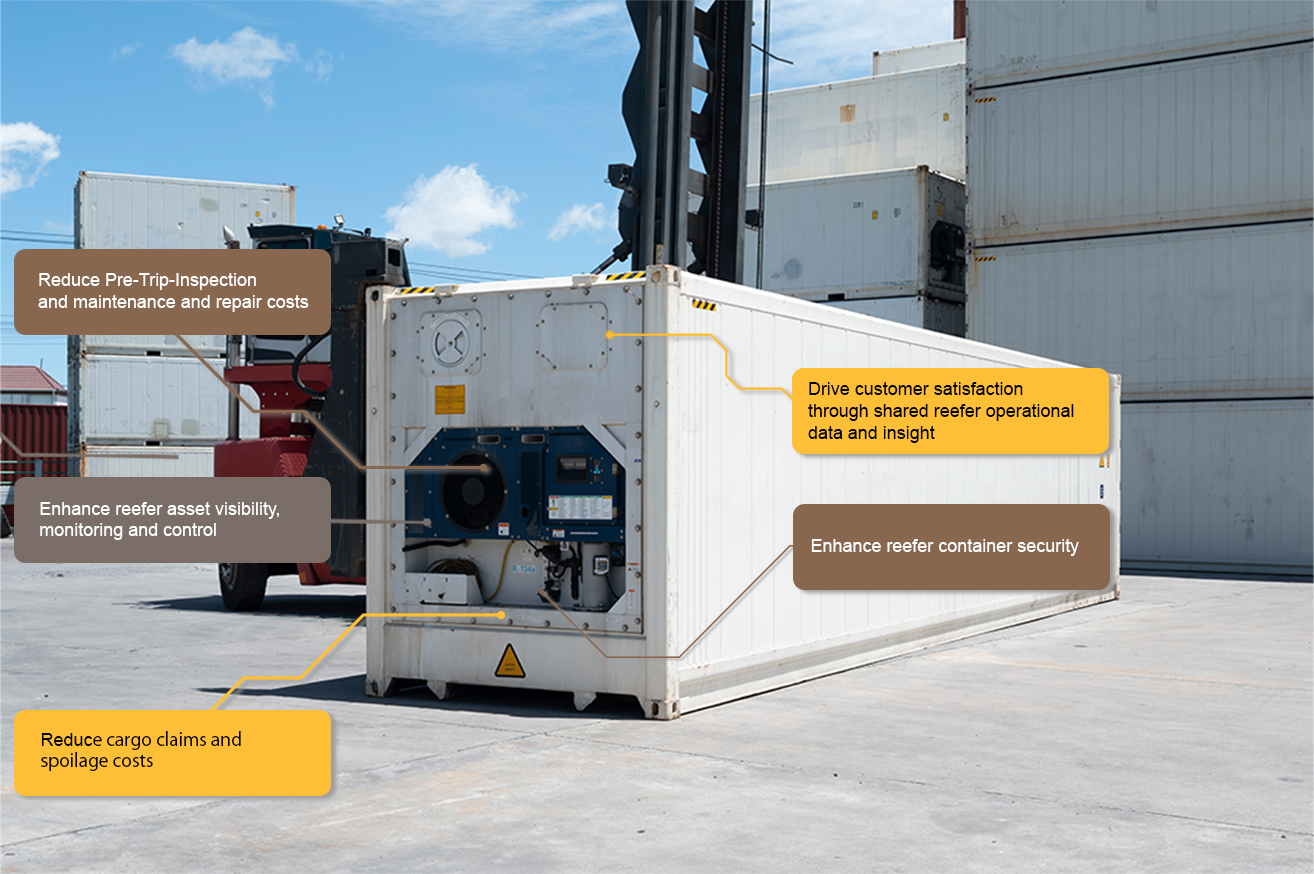 Since their invention 60 years ago - reefer containers have come a long way. The advent of digital technology has ushered in new era for refrigerated transportation and IQAX is proud to be offering the latest IoT innovations to continue this journey.
At IQAX, we understand the challenges that carriers face in maintaining the integrity of their reefer assets and the increasing need to reduce costs and drive efficiencies.
IBOX Reefer optimization solution enables carriers to reduce risk, reduce costs and drive tangible benefits to their operations and customers using state of the art IoT technology.
We provide an all-in-one solution that provides immediate internal benefits to carriers by:
Reducing PTI and maintenance and repair costs
Enhancing asset visibility, monitoring and control
Reducing claims and spoilage costs
Enhancing security
In addition, carriers can avail of the following external benefits for their customers by:
Enhancing the customer experience through shared reefer operational data and insight 
Providing a smart intuitive platform with truly end-to-end visibility
IBOX Reefer
---
Upgrade Your Reefer Container Devices and Optimize Your Operations
Carriers who run any shipment cycle must ensure reefers are in optimal operating condition. This is to safeguard that the cargo can be maintained under reliable conditions that uphold the quality of the perishable or temperature-sensitive products being shipped. As such, carriers must pay attention to the assets maintenance before the journey by carrying out a Pre-trip inspection (PTI).
In addition, during the journey they must execute and retain the customers' operational instructions and avoid any impacts to the cargo's condition from loading, through mode changes and final delivery. All this requires disruption monitoring, prompt response and corrective actions to avoid liability if the refrigerated contents lose value.
Reefer asset maintenance and monitoring to support shipments can be costly, labour intensive and time-consuming.
With advances in technology, not only do we have state-of-the-art IoT hardware to provide continuous updates for cargo monitoring throughout the journey, we can also leverage AI and Big data to predict deviations to settings.
The result is a more accurate and optimized plan to enhance PTI and reduce the need for traditional manually intensive processes.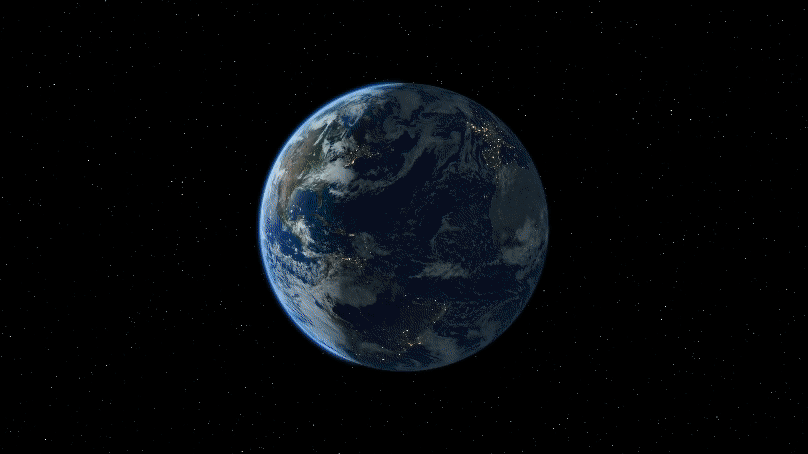 About the IBOX Reefer Solution
IQAX has partnered with

to provide the sophisticated BoxPlus BPRDC300 (compliant and interoperable with Container Owners Association UDM standard) reefer container monitoring devices along with a platform for ocean carriers to leverage the power of AI and big data to manage their reefer containers.
The device can provide frequent updates with long standby battery power. In addition, IQAX integrates the device data with your shipment data so that you can easily locate and assess your customers specific shipments or enable your customer to do so.
With granular visibility throughout the end-to-end journey and AI and big data backed inspections, carriers can drastically save PTI cost while providing better support to their customers.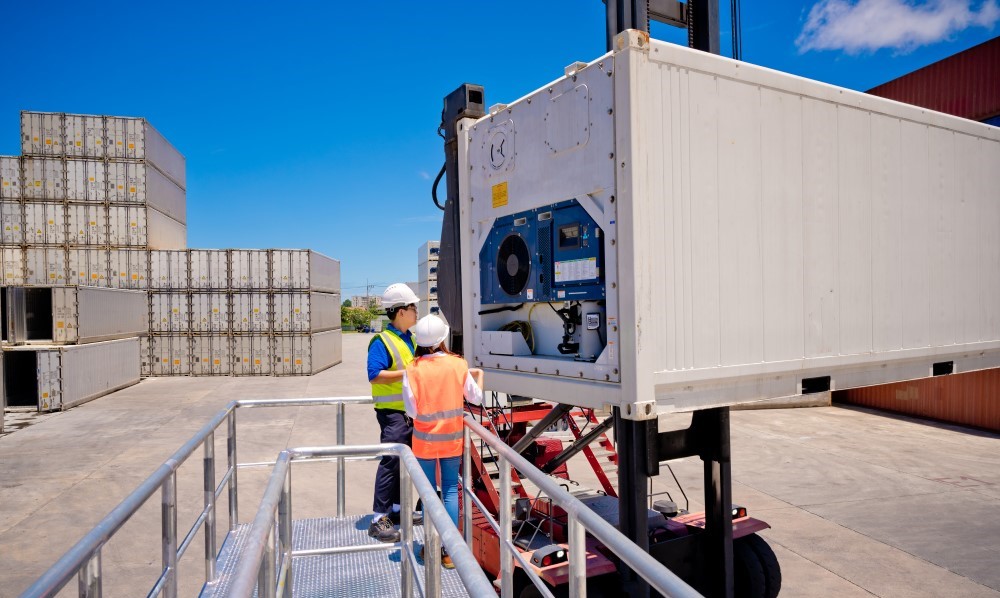 Reefer Asset Maintenance – Better Maintenance Planning and Execution for Carriers​
Capture Pre-Trip Inspection supporting data remotely during the trip, applying AI and big data to formulate a PTI plan to save time and reduce errors
Identify operating hours of the reefer engine periodically as well as any irregularities in performance
Identify problematic reefer components in advance​
Plan equipment optimization processes and allocate maintenance resources efficiently
Utilise real time asset location data to optimize reefer re-positioning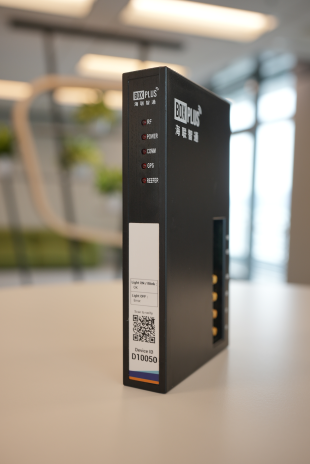 Reefer Container Monitoring Hardware
Compatible with Global Reefer Containers
Compatible multiple refrigerated machine brands include DAIKIN, CARRIER and THERMOKING
Antenna adapted to container stacking scenario with patent protected
Global positioning service
Global 2G/3G/4G communication
Working temperature between -40'C to +60'C
Cargo Status Visibility
Identify the handover of equipment and responsible parties based on location and time
Visualize sensor readings (e.g. temperature, O2 & CO2 readings, humidity level) change and trends
Better understand the reefer situation by combining IoT data & shipment data, and resolve conflicts from different sources and considered IoT data with harmonized shipment information
Identify operational exceptions on reefer settings (temperature, O2, CO2, power supply)
Identify the reasons and causes of unexpected change of reefer conditions and movements
Smart Alerts
Receive filtered smart notifications when reefer conditions change from pre-defined thresholds
Reduce false alarms to focus on operational monitoring
Identify sensor enabled alerts (e.g. Shock/door open, etc.)
Identify bottlenecks in operations
Security and Stability
Continue to work more than 40 days without external power supply with rechargeable battery
Battery certified by UN38.3 and certified with certification of air/ocean transportation
Data encrypted on storage and transmission
Monitor the execution of completed transport and compare with the initial estimation
Visualize the closest available smart reefer containers for equipment optimization
Agile Design
Two-way communication, OTA upgrades
Easy Installation
Non-destructive installation only takes 10 minutes without any drilling
Indicator light design for performance assurance and easy troubleshooting
Installation services available in major ports of Mainland China
IBOX Reefer is Your Perfect Solution for…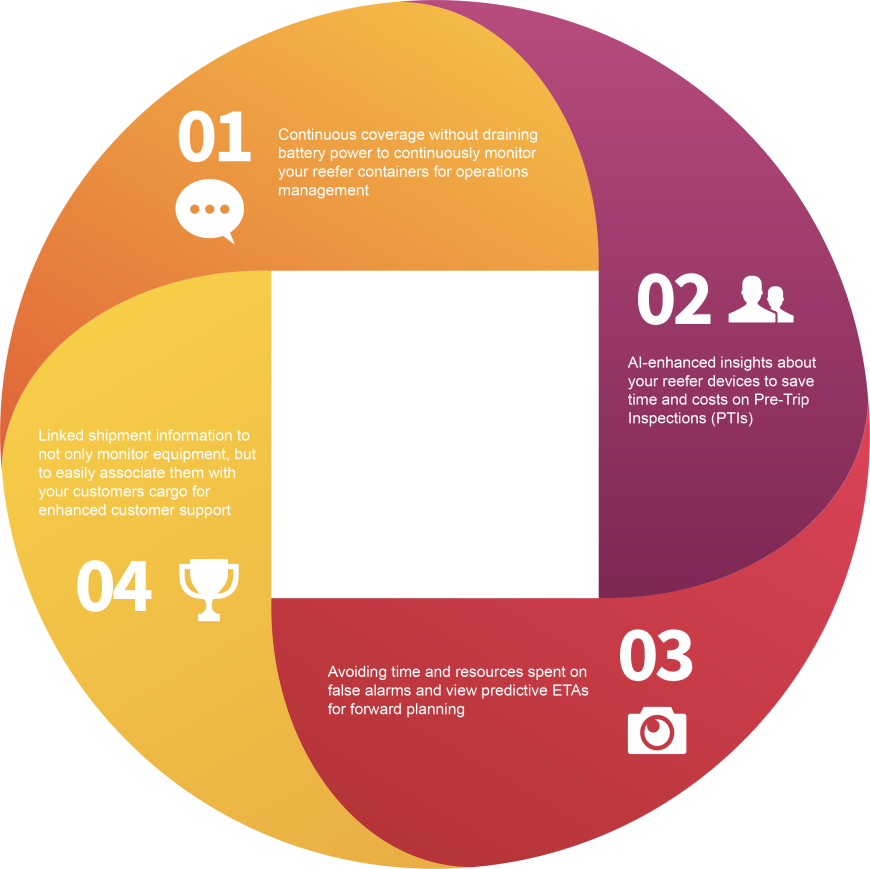 Business Benefits for Carriers and Their Customers
---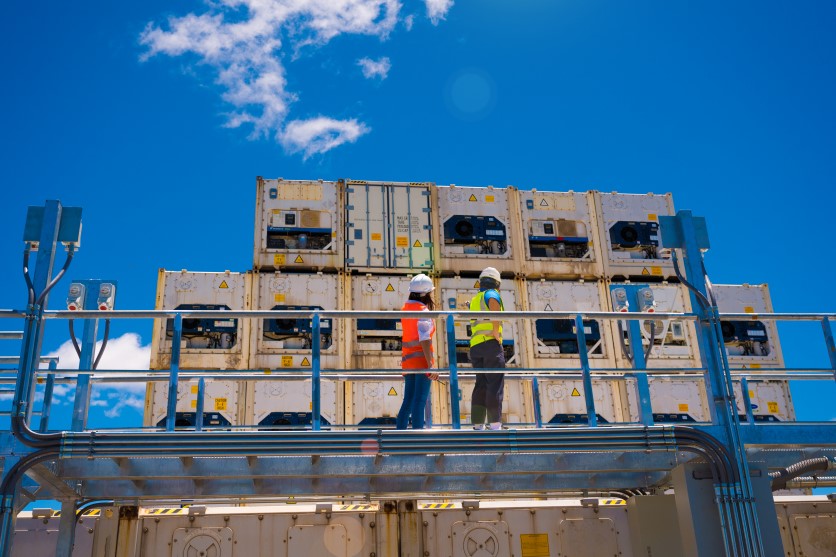 Reduce Operation Costs and Optimize Resources
Save time and labor costs with effective and efficient execution of PTIs​
View unused containers on a dashboard to make decisions for operation planning ​
Better predict future container positions and locations
Increase Visibility to Cargo Status
Gain end-to-end visibility on reefer container condition and location information over both land and sea​
Receive alerts to temperature, set point, O2/CO2, humidity, in-out zones and open-door exceptions​
Check and update container temperatures with 2-way remote control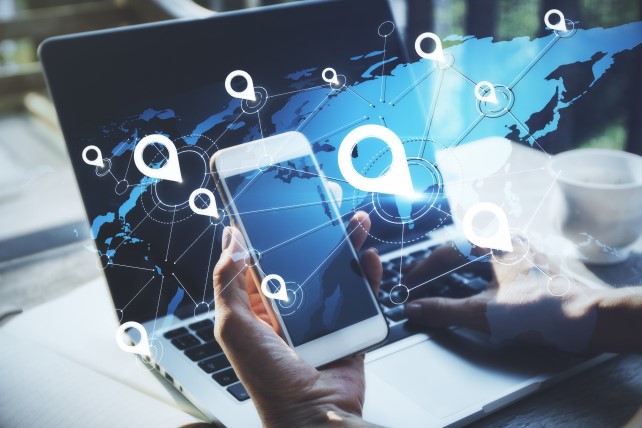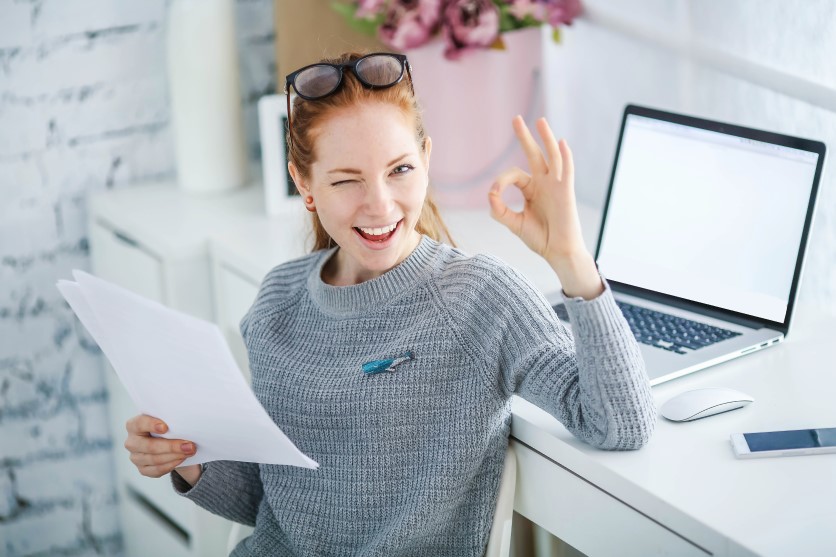 Increase Customer Satisfaction​
Quickly look up precise container locations upon customer request
Check container conditions on demand and save a log of records for accountability in the event of product spoilage​
Reduce time spent searching for shipment status for customers to speed up customer response times
AI-Powered Analytics
The IoT and AI-driven Cold Chain Management solution intelligently analyzes container usage, maintenance history and identifies damage to the reefer container. Ocean carriers are able to significantly reduce manual pre-trip inspection checking workloads, expedite cargo distribution and ultimately, save time and unnecessary costs throughout operations.