IQAX To Revolutionize Global Supply Chains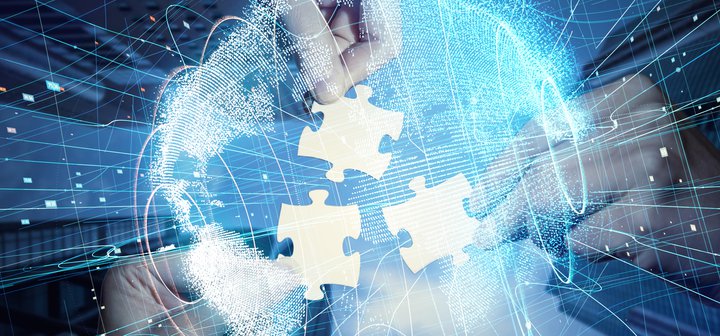 HONG KONG — 2 November 2020 — IQAX Limited, a leading edge technology company providing intelligent digital solutions for the global trade industry, is proud to announce its inauguration today. Anchored by its deep experience in international supply chains, IQAX is harnessing the power of blockchain to revolutionise the global trade and logistics industry worldwide. The company will act as a trusted adviser to foster digital collaboration amongst industry partners to deliver digital solutions for shippers, freight forwarders, carriers, terminals, and financial institutions. IQAX is well positioned to guide its customers in their digital transformation journey to empower them to thrive and transform their business operations for the better.
Accelerating Industry Transformation
Traditional operating models in the logistics industry are becoming increasingly challenging, which has been exacerbated by recent trade tensions and the ongoing pandemic. Capitalizing on its technological excellence and deep experience in the global supply chain, IQAX aims to provide its customers with innovative solutions to empower their digital transformation journey. As a trusted partner, IQAX works closely with their customers to realise their digital transformation goals and simplify the complexities in supply chain management.
By harnessing the power of blockchain to break down silos and centralized barriers in the logistics supply-chain, IQAX offers its customers a digital and more transparent way of working. IQAX achieves this by delivering flexible technology solutions to overcome real-life logistics challenges, eliminating inefficiencies by creating greater transparency which results in a more sustainable supply-chain ecosystem.
Breaking Down Barriers
The logistics industry involves multiple interconnected parties, operating with multiple streams of documentation, transportation, and monetary processes all running in parallel. Steve Siu, Director of IQAX, believes that to achieve a harmonized trade environment where no individual or business is an island, the first step is to break down the barriers which compel these parties to work in silos. "At IQAX, we are leaders in fostering multi-industry collaborations, which contributes to building an open and trusted industry ecosystem. By leveraging blockchain technology, the ecosystem can facilitate a peer-to-peer collaboration enabling trust, transparency, and inclusiveness which the entire global trade and logistics industry benefits from."
IQAX leverages its strong relationships with respected industry leaders working in partnership to deliver first-class solutions for its customers.
Alain Crozier, Microsoft Corporate VP, Chairman and CEO of Microsoft Greater China Region said, "IQAX is leveraging its extensive experience in global shipping and supply chains to facilitate digital transformation in the logistics industry. With the power of Microsoft's trusted and reliable global cloud infrastructure, IQAX will be able to fully unleash the tremendous value of its technology and experience to accelerate the development of innovative and scalable solutions for the ecosystem they are building."
Patrick Lo, Vice President and Geography Managing Director, Oracle Hong Kong and Taiwan, said, "IQAX has a deep understanding of multiple leading technologies, including blockchain technology. Leveraging blockchain's properties of trust and transparency, and powered by Oracle Blockchain Platform based on Hyperledger Fabric framework, IQAX has built a robust blockchain environment for its innovative maritime shipping consortium solutions, facilitating multi-industry collaboration across the supply chain, logistics, and trade finance ecosystems."
IQAX has also launched its official website, IQAX.com, to provide more details about its vision and service offerings. Follow IQAX on LinkedIn for the latest updates about how the company is delivering value to the global supply chain ecosystem.
About IQAX
IQAX is a global technology company that provides intelligent and digital transformation solutions using blockchain for enterprises in the logistics ecosystem. Backed by its strong heritage in container shipping, IQAX strives to foster a harmonized and connected global trade environment. As an industry leader, IQAX connects with shippers, freight forwarders, carriers, terminals, and financial institutions, and empowers them with digitized solutions to meet emerging business challenges throughout the supply chain.
###
For Media Enquiries:

BCW PR
Chermaine Chan
Email: Chermaine.Chan@bcw-global.com
Phone: (852) 2963 6770
Kelvin Yeung
Email: Kelvin.Yeung@bcw-global.com
Phone: (852) 2963 5682